Nicola Rae and Paul Malone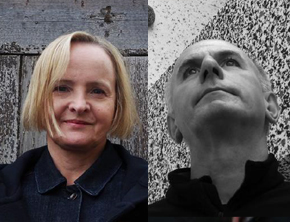 Nicola Rae received her MA in Contemporary Art Theory from Goldsmiths, University of London, and she is currently a UAL Staff Researcher at University of the Arts London. Her art practice engages with sound visualization in response to scientific data as well as live co-produced sound. She initiates and co-curates exhibitions with other curators from around the world and has become an important aspect of her working process as an artist.
Paul Malone receive MFA his in Sculpture from the Royal College of Art, London. He is interested in how the physical world comes into existence; how it originated, how it maintains itself and its relationship to consciousness.